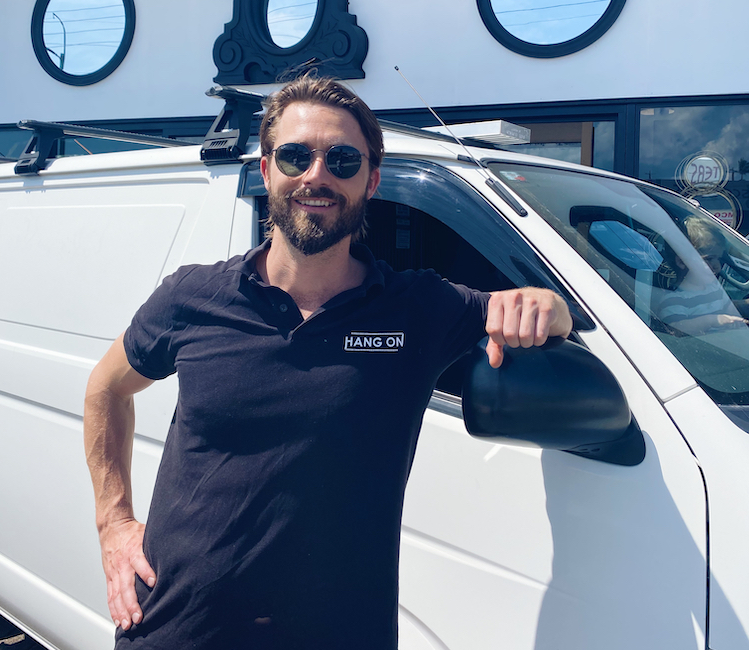 Don't worry, you're in safe hands.
We are committed to our client's satisfaction from start to finish.
It all started when….
We moved back to Australia after years living abroad. Previously I had worked on luxurious Superyachts where precision and attention to detail are not only necessary, but can be life saving when living on a boat in the ocean…
A neighbours friend experienced a sudden health issue and needed a hand for a month to keep his business in operation. It was here (or then) that I started working in Hang On and only a few short months later, purchased the business that had already been in operation for 7 years.
Now with over 5 years in the installation industry, we have experienced installation in all forms. HANG ON has grown to be very well known and respected within the community with clients returning time and again for all hanging needs.
As an Art lover myself, I understand how vital is to to handle your pieces and space with care and respect. Working with high level designers all over the East Coast of Australia has left me with an eye for design and I can confidently offer placement advise, when and if required.
Rest assured, when you work with HANG ON you can trust that we will arrive on time, equipped with all fixtures and tools (and experience) necessary to install each individual piece and offer an efficient and easy service.